Our shad tree (also known as Amelancier, or serviceberry) had lovely white blossoms last year but they lasted only a few days because it was such a warm spring. By the time I got around to shooting them, most of the petals were gone, but I thought the spent flowers had a lot of personality.
I thought the patterns in the image lent themselves to an oil painting look, so I used Topaz Simplify Oil Painting Toned and then tinted the image to get the pinks and purples. I finished off with Datura Noir and a touch of Berrylishous from Leslie Nicole's French Kiss Textures..
Nikon 300S and Nikon 105mm f/2.8 micro lens.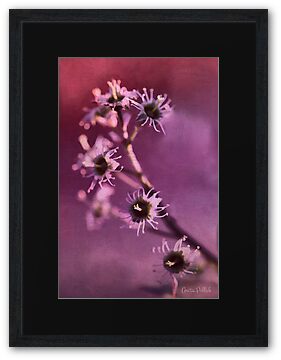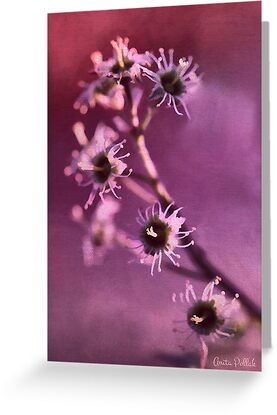 Featured in A Lovely Lavender (March 27, 2013)
Featured in Textures Over Layed (March 25, 2013)