The Challenge
1. All images must use the Rule of Thirds. Click here for Tutorial link
2. All images must be of the Great Lakes or connecting bodies of water, examples- Straits of Mackinac, Lake St. Clare, Niagra River
3. You must also submit your work to the group in order to be in the challenge.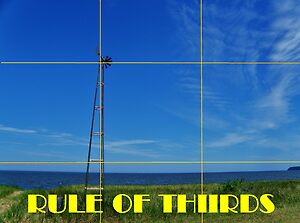 Judging / Voting Criteria
Vote for the best phgoto that uses the Rule of Thirds and represents the Great Lakes.
Rewards & Prizes
Red Bubble Fame!
$20 RedBubble voucher awarded to the winner.
Cover Image: Sunset sentinel by iamwiley