About This Group
About the group
The challenge corner is a group that focuses on challenges. Starting in March I will start requesting Redbubble vouchers. Unfortunately I will only be able to request one a month. So for other challenges there will be certificates for the winners. I will accept all art forms and subjects, and anyone is welcome to join.
Features
Features will be posted on Mondays, Wednesdays, and Fridays. The art pieces that were featured will receive a feature banner. The hosts from the group cannot be featured unless a member requests for it to be featured. A message will posted stating that the features have been selected with the names of the art and the artist.
Feature banner
step 1 by Krystal Crismon and psychedelic sunset by Michael John
Members
This group is open for anyone who would like to join.
Artwork
I accept all art work from the members of the group. You can submit anything that you would like, they do not have to fit into the subject of the challenges. There is not a limit to how many pieces that can be submitted.
Challenges
There will be several different challenges going on at any given time. I am more than happy to take request from members. The hosts are allowed to enter the challenges, but they cannot vote. Please submit the art to the group when you submit it to the challenges. If a challenge ends in a tie, everyone involved in the tie will be awarded and or acknowledged.
Challenge Banners
Winner banner
Lyz 48
Top ten banner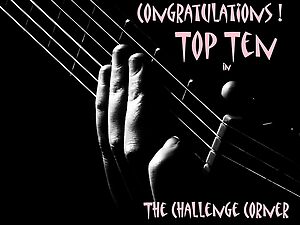 by Berns
Forums
I would like for the members of the group to take part in the forums. Talk about anything that would like to share, Tips, tricks and helpful hints, questions are fine as well. I think it would be nice the members of the group to get to know each other. It could help with connections and networking in the future. I think this is also good to learn something new. So if you don't mind please check out the forum and send an introduction through either the introductions or make your own thread, either is fine.
Polls
I will be posting polls either once a week, you are not required to participate in these. But if you would like to all you have to do is bubble mail me your answer and at the end of the week I will post the results.