The Challenge
Time for a CHALLENGE CHANGE in the group!
NO PREVIOUS CHALLENGE WINNERS IN THIS OR ANY OTHER GROUP, IT WILL BE REMOVED WITHOUT NOTICE
Please enter your BEST WORK no need to have a *FEATURE BANNER CHALLENGES ARE NOW OPEN TO ALL WORKS SUBMITTED TO THE GROUP!
IMPORTANT – WITHOUT VOTING THERE CAN'T BE A CHALLENGE, IF YOU ENTERED THE CHALLENGE, PLEASE MAKE TIME TO VOTE
As this will be the groups avater for the following month, please enter a capture with the subject of your capture in the center of your image to have the perfect avatar/thumbnail
Submissions to the challenge that doesn't fit our description will be removed.
Take a good look at our cover image to get an idea of what you should enter, WE MUST BE ABLE TO SEE YOUR FOCUS SUBJECT IN THE AVATAR/THUMBNAIL,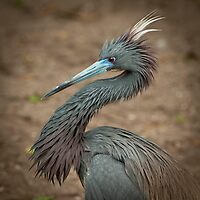 FAR AWAY CAPTURES ARE NOT RECOMMENDED FOR CHALLENGES.
Judging / Voting Criteria
VOTING IS AS IMPORTANT AS PARTICIPATING IN OUR CHALLENGES, PLEASE DO YOUR SHARE TO KEEP IT GOING
Please vote for the entry that you would like to see as group avatar for the month
Rewards & Prizes
Our winner will have bragging rights for one month! The winning entry will be the groups avatar till our next months avatar challenge.
The winner will also get exposure on our Homepage for the month!
Additional Information
NO PREVIOUS CHALLENGE WINNERS IN ANY GROUP, WILL BE EXCEPTED (This means that if your featured work won a previous challenge in any group, PLEASE do not enter it, it will be removed without notice!)
There will be only one winner in Challenges, we will not accept ties; whoever comes up the winner will be the one who will be shown on the homepage.
Cover Image: Study of Mushroom by Alejandro Valle