About This Group
WELCOME to Rusty, Crusty and Falling to Bits! This means only Rusting and Corroding METAL Items!
-The Rusty Items MUST be the MAIN part of the picture.
-NO PEOPLE in the photos.
- We accept up to two (2) images a day and there is no total limit you can submit to the gallery.
Joining and or being an active member of this group means we have your permission to use your art as an avatar for Challenges.
===============
CHALLENGE WINNER
The New Avatar Winner – Congratulations!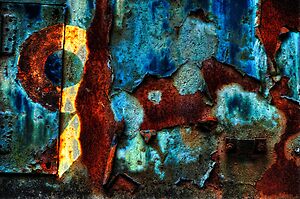 #9 by Dana Horne