New Creation/closed till further noticcee
Group Rules:
PLEASE READ THE NEW RULES-STARTING, 06-14-2013
IF ART OR PHOTOGRAPHY IS YOUR PASSION THEN THIS IS THE PLACE FOR YOUR WORK. SHOW US YOUR TALENT/ I would like to say that we have amazing talent in m group. I would like to keep it that way. so before you put your work in…can it compare or be better then what the Angel Artists have in here now…
we now have 4900 artists in our group06-18-2013
No PLAIN PICTURES OF PEOPLE UNLESS THEY ART PORTRAITS OR HAVE SOME SORT OF MEDIUM..PHOTOSHOP, GIMP , TEXTURE
NO FAMILY PHOTOS
NO ODD JUNK
NO CARS , BARNS, ..REMEMBER, NO DOOR…
..
PLEASE ONLY SUBMIT IMAGES THAT MEET GROUP REQUIREMENTS, AND HAVE GREAT COMPOSITION & CLARITY.
I ONLY TAKE "THE BEST OF THE BEST". PERIOD!!!…DO NOT SEND PICTURES IN THAT ARE NOT DONE WITH SOME KIND OF PHOTOSHOP GIMP AND ANY OTHER TEXTURES
..
..PLEASE, I WILL HAVE TO DELETE THEM AND I DON'T LIKE TO DO THAT..i HAVE TAKEN SOME ART IN THAT ARE NOT UP TO MY STANDARDS …SO STARTING 06-14-2013..

NEW…DO PUT WHAT PROGRAMS YOU USED, PHOTOSHOP, GIMP, ETC
THERE ARE ALOT OF FREE PROGRAMS OUT THERE…I WILL GET A LIST TOGETHER FOR YOU
♦ The group accepts ALL MEDIA works, such as:
• Photography ( including B&W) must be beautiful & show textures done in PS.
• Digital Art
• Paintings, Drawings, Collages
• Fractals
♦ Please submit max 2 images per day/24hours
PLEASE ONLY POST YOUR VERY BEST IMA
THINK OF WHAT YOU ARE PUTTING IN …I WANT THE BEST OF THE BEST..PLEASE UNDERSTAND THAT.. REAL ART, AND GOOD PHOTOGRAPHY IS WHAT WE WANT TO SHOWCASE IN THE GROUP!
Please do be disillusioned if your image is rejected. At times it just doesn't fit the group, or quality isn't good..
Many Artist/Photgraphers don't want their works to be displayed next to messy grafitti.

If Art is your passion, your in the right place!
---
.
ARTIST OF THE WEEK AND ARTIST OF THE DAY…3 OR 4 TIMES AWEEK
JUST SO YOU KNOW…I HAVE A GROUP FEATURE 1 A WEEK.
******************************************************************************
.IF YOU HAVE SUGGESTIONS PLEASE BUBBLEMAIL ME…
INFORMATION FOR MOST QUESTIONS ON REDBUBBLE SUPPORT
HERE IS A LIST OF THINGS THAT MAY INTEREST YOU ABOUT YOUR
ART AND COPYRIGHTS ON YOUR ART!! I WILL BE LISTING MORE. IF YOU
HAPPEN TO FIND ONE OF MORE INTEREST, PLEASE LET ME KNOW AND
I WILL PUT IT UP!!!PLEASE TAKE YOUR TIME TO READ..
PROTECT YOURSELF…
COPYRIGHTS for PAINTINGS
COPYRIGHTS GOV/TITLE
IF YOU ARE A FACEBOOK MEMBER CHECK THIS OUT
FACEBOOK GROUPS
PLEASE READ – THIS IS CINDI'S JOURNAL…STEALING ART IS GETTING WORSE AND WORSE..CHECK THIS OUT!!
JOURNAL
This is something everyone should read.
COMMUNITY GUIDELINE!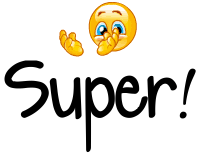 .