About This Group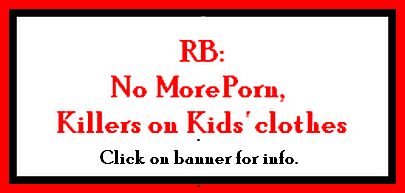 Any Host may use this banner with my compliments. No need to ask. ds
NOW OPEN for FAMILY FRIENDLY ART!
2 works per day per artist will be accepted.
All work will be monitored… that is, a Host will look at it and decide to accept or reject it. We'll try to give you a clue when we reject something because we know you can't read our minds! (There's something to read?)
Note: this Group is not for the Dark or Skull Artist, and does not accept nudes, nipples or bare bums. We don't 'do' Halloween or Dia de los Muertos art, either.
Pencil art will need to be gone over with a felt tip or gell pen.
If you send in already coloured-in work, a line drawing just like in a coloring book will need to come in with it.
:
1. Print out your colored work and tape it to a day-lit window, then tape another piece of paper to it and draw the outlines and the "in-lines".
2. Make a simple light table. (I'll find a Link for you on building one.)
3. Use software that allows you to draw outlines. I use COREL Painter Essentials: the older editions are pretty inexpensive.
Outlines don't have to be black, but they need to be dark enough to be seen easily in the thumbnails shown on the Group's Front Page. That's one reason pencil art has to be adapted for acceptance in this Group.
Outlines should be joined to each other. A coloring in Artist with software should be able to 'dump the paint can' into a space and not have it cover the screen.
Inside details, like spots on a horse, irises in the eye, need to be drawn in by the Artist.
Expected re-open: by the middle of Sept 2011 or sooner.
ASAP that is, son, ASAP!
In the mean time, there's the RB How-to, and a couple other Groups we have that you might like to check out:
Islands of the World, 1 per day,
Mornings and Evenings, Sunbeams and Storms, and
Playful Photogenic or Painted Animals 1 per day
Formerly Playful Photogenic Pets
(Don't worry if they don't look "playful".)
Who wants to help Host the Group?
Write to Dayonda or Lady Moose by clicking on a pic above.
Thanks: 3 people will have lots of work to do, and we can use help with this fun Group!
WE WILL BE ACCEPTING CLOTHING/ STICKERS.
a) Did you ever make or color in greeting cards or post cards? They're still fun as an adult, and it's an inexpensive way to send the Grands gifts they'll love!
b) Gel pens, glitter pens and colored pencils make great media for these!
c) Wax crayons can be used on clothing, then ironed in with waxed paper. This is totally a parentally supervised project, and we're not liable if damage is done to kids, counters, or clothes.