The Challenge
This Challenge is for abstract work – whether traditional, digital or photographic. We want to draw attention to our group's scope – that it includes abstract art.
Our inspiration for this Challenge comes from these images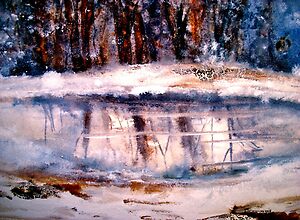 That Winter Day
by Janis Zroback

Urbanscape: Summer Is A Day, no.3
by Solomon Walker
Judging / Voting Criteria
Please vote for the images that inspire you most, please vote for your fellow artists and please participate!
Rewards & Prizes
The accolades of your peers! Featured Artist and Special Banners for winner and featured artist!
Additional Information
Please add your image to the group to make it eligible for the Challenge.
Cover Image: Tear drop by Jeannine St-Amour