The Challenge
Your best NIKON shot
Lets see your best Nikon produced photo, the one you brag about. Remember it must be born of a Nikon. So remember to include the EXIF data in the description.
Open to everyone
Judging / Voting Criteria
Let the best photo win on merit please no soliciting for votes.
Rewards & Prizes
Winning image becomes the challenge avatar.
Winning image is featured in AMAZING CHALLENGE ENTERTAINMENT and the "Nikon Users Group"
Winning image will receive a group banner.
Winning artist is featured.
Praise and accolades from the membership.
And since you use a Nikon, click on this banner to visit our 'Nikon Users Group"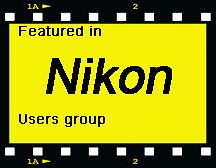 Additional Information
Shoot great photos and display them here.
To also be featured in the Nikon Users Group you must also submit your image to that gallery.
Cover Image: ENDLESS by Diane Peresie